Arcanum Insider readers know we travel often, mostly in the U.S. but occasionally overseas, delivering seminars for a law firm. We have been working with this firm for 15 years but have been doing seminars for nearly 30 years.
We have more than 2.5 million airline miles in all!
None of this means a whole lot to you unless we can pass on some insights that might make your air travel a little easier, and maybe less costly, by sharing our insights.
So let's look at the real world of travel from the vantage point of someone who has been doing it a long time:
Today's airlines: Long time travelers all have the same lament: "Air travel used to be fun. Today it is not." Today's airline traveler faces challenges ranging from finding the right price, finding convenient flights at reasonable prices, surviving all the fees, and then hoping the overall flight experience will be okay. Notice we said "okay" not fun.
Here are some facts about airline travel and some thoughts to help you make the experience less troublesome:There are 4 airlines that control 80% of the gates in America today: American, Delta, Southwest and United. Although they don't admit it, this is a monopoly that helps the airlines and punishes the passengers.
For example, I live in the Los Angeles area where there are five airports that offer flights both nationally and internationally: Burbank, Long Beach, Orange County, Ontario and Los Angeles.
Los Angeles is a hideous mess to get to through traffic, the horseshoe traffic pattern around the airport makes it a fight just to get to your gate, TSA lines often extend into the general walkways causing havoc with all passengers, and most of the terminals are too small to handle the traffic. But the big issue is this: Since the airlines want you to go to LA rather than an airport near home, the fares for the outlying airports, and the schedules are brutal.
For example, I just checked June flights from LAX to Chicago; you can get direct flights several times a day for $317 round trip. Not bad.
Then I checked Ontario to Chicago; there are no more direct flights and the lowest fare is $431. Travel time is from 8 – 10 hours for what used to be a 3 hour direct flight. So, do you spend the extra money and get the convenience of going into an uncrowded airport or do you leave your house 4 hours prior to flight time and drive the 50 miles to LAX?
The major airlines offer better flight cost if you are willing to go through their hub cities. And, if you fly from 'outlying' airports like Ontario you no longer have the option of bypassing a hub city and going direct to your location.
So how do you get decent fares and flight times? The key is knowing the airlines change their prices constantly. It is also important to know the base price to fly from one airport to another will almost always be identical for each airline flying from that airport … but the airlines tell us they do not collude or fix prices.
I go onto travel sites like Kayak.com and check the flights often through the day.
For example, I recently needed to take a round trip from Ontario, CA, to Phoenix, AZ. The only providers going direct from Ontario are Southwest and American with Southwest offering more choices. It is important here to note that Southwest advertises themselves to be a discount airline but, on average, their prices are identical to other carriers at the same airports. Anyway, the flight time we chose showed a cost of $121 going to Phoenix and the same coming back. We kept checking with Kayak and, later the same day, got a fare of $50 each way, a significant savings.
Prices are not fixed over time. We usually find Tuesday is the day to get the best fares. Wednesday and Friday tend to the be the worst with Saturday and Sunday right behind. I check several times each day until the fares reach a level I can live with.
If you live within a short driving distance of a less congested airport – many Chicagoans forego Midway and Chicago for the short drive up to Milwaukee and a low stress experience. Using a generic website like Kayak (although Southwest does not list on them) can show you viable, cost effective options.
When it's time to book I usually go directly to the airline site because the fare will be exactly what Kayak posts, sometimes a few dollars lower, and I can add in my frequent traveler number and have my TSA Pre-Chek info added.
TSA Pre-chek: This is as valuable to me as my travel computer, my suitcase and other travel necessities. TSA Pre-Chek is a number assigned to you that allows you to skip long airport lines, keep your shoes and jacket on, and put your bags through security without having to remove items. You also avoid going through the 'naked' xray machine.
Another little known fact – and reason to be TSA Pre-Chek – about the airline monopoly is that there are far fewer flights now and the airlines work really hard to bunch them up so everyone shows up at the airport at the same time; good for the airlines, sucks for the passengers. I sometimes have early morning, 6 a.m. or so flights, and when I show up to the airport an hour ahead the regular TSA lines can be blocks long. At the same time the TSA Pre-chek line might have 10 or fewer passengers in it. I am usually in and through security in less than 15 minutes; much lower stress level, especially if you saw the recent news reports telling of 3 hour TSA lines and passengers missing flights because they couldn't get through security.
To apply, go to https://www.tsa.gov/tsa-precheck/apply
Flying comfort, two words that are not part of the airline terminology today. As a passenger you will be treated as a 'necessary inconvenience' whose sole purpose is to allow the bean counters to maximize revenue per flight. If you fly first class or pay to sit in 'comfort' seats you will have enough leg room to sit comfortably and even lean back.
However, if you are not a preferred flyer the airlines will stick you as close to the rear as possible, assign a middle seat (Delta is now considering assigning everyone a middle seat and then offering you a chance for an aisle or window for a fee!) and you will quickly learn the airlines have increased the number of rows and decreased both seat size and leg room.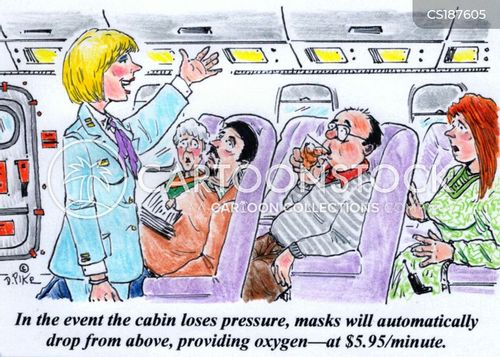 I have Platinum status on American so I always get a seat with adequate leg room seat but both Delta and United offer so little legroom I cannot reach over and touch my shoes. In fact, my knees are generally into the back of the seat in front of me. And, if the person in front of me slides his seat back, I am unable to even put my computer on the tray table. I am just over 6′ tall so I'm not a basketball player. However, my son is 6'5″ and there are rows he just can't sit in.
It's not just a tall person: if you are a 'wide body' you will learn very quickly there is no alternative but to have parts of your body sharing the seat with the person next to you. The seats, especially the window seats, are narrower than ever before.
Want to beat the baggage fees? It's easy to do. Instead of checking a bag outside and paying $25 – $100 fee, carry your bags to the gate. On virtually every flight the gate attendants will announce, "We have a full flight today so, if you volunteer to check your bag at the gate we will check it through to your destination at no charge." Happens all the time!
Food, a pet peeve of mine. Since the airlines decided not to feed you – unless you take a foreign airline on an international trip or fly Hawaiian to Hawaii – they either sell food on board or ask you to bring aboard the food you desire. The problem is we are a very diverse population with a wide variety of culinary tastes so the airplanes now feature a wide variety of very invasive aromas that can sometimes be unsettling. Although I love Asian and Mexican food both can change the odor in the cabin dramatically. And, interestingly, one of the most invasive and most common smells is McDonalds foods: There's no place to go to escape it.
Is there a best time of day to fly? This is something I had to learn because, as a native of Southern California, we don't have 'weather' (My original flight instructor told me Southern California has climate, not weather!) so we rarely see weather delays. However, virtually every other state has weather and, especially during the warm months, if you are flying eastward you can bet the clouds will build up and, as the day goes along, flights will start seeing delays. If you book a connection in a place like Dallas or Chicago after about 3 p.m. plan on a delay during the summer time.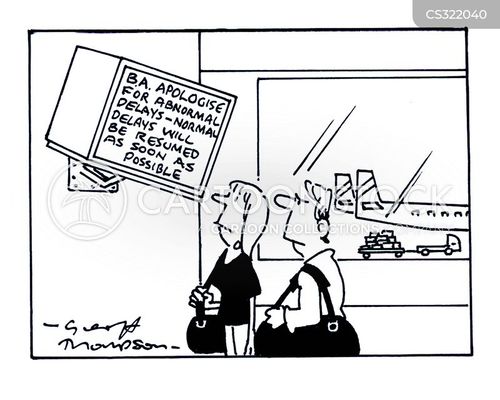 Get the app: every airline has a free app you can get that not only allows you book flights, change them, choose seats, etc. but allows you to print your boarding passes, check flight status and know the gate you are connecting to. When I fly into Dallas, Chicago or Atlanta, the three hubs I visit most, as soon as we touch down I visit my app, add in the flight number for my connection, and I see the gate, whether or not the flight is on time, etc. It's a great time saver. Hint: if you are connecting most apps will let you see the actual time the connecting flight will be at the gate. This is important because the airlines are not prompt with updates and you might find yourself running to a gate the flight board shows on time but is actually 30 minutes late.
So why do I still fly? Partly for work but largely because I love going places, especially new places. I have been to all 50 states many times, several Asian Countries, Mexico, Canada, the Caribbean and much of Europe, and there are still 100's of places to go. To mitigate the stress of flying I book well in advance, pick the best seat I can get, try never to check a bag, and get to the airport early enough to clear security and have time to read, make calls, grab a bite or whatever.
Favorite airlines: After what I've written above you might think I don't have any. In truth, none of the major carriers are much fun anymore but Alaska is clearly the best of the U.S. airlines. Hawaiian is also good but the planes are little old. When flying internationally airlines like Lufthansa are way better than U.S. airlines.
On the bright side many of the U.S. airlines are buying new airplanes – and cramming as many seats as they can on them – with a variety of wi-fi and television/movie choices … for a fee! Delta is the only airline in which I have seen a real attempt at better customer service, but they still have a long ways to go.
Conclusion: Flying beats walking, but not by much anymore.
Everything in business tends to be cyclical so I believe we have reached the nadir of service with airlines and it will only get better, or less bad! Unfortunately, the thin seats, lack of legroom and fees are not going anywhere so, if you want to fly, you have to be smart about it.
Let me know if you have question or experiences to report and I'll try to provide useful insights.