by Larry Oxenham, publisher
For many years I have watched the stock market with wonder and confusion.
I own stocks through an insurance plan, have left them alone for more than 10 years and they have grown some.
In recent years the stock market has been artificially inflated by government stimulus.
Stock market performance is often driven by newspaper headlines; e.g., all the financial analysis, complex charts and other 'magic' methods can be thrown off by today's headlines.
I have learned there are a 'zillion' experts who proclaim they have a system that can turn you into a wealthy individual if you just follow their proven strategies. I have experimented with these 'guaranteed profit system' and learned they often have a unique capacity to make your money disappear rapidly.
In one cash I lost $15,000 in one day, in another $5,000 in less than a day.
In conversations with a number of brokers I learned the brokers get paid a commission whether the stock succeeds or not so the motivation is often not helping you profit, but earning a quick buck. You may also recall some years ago where it was learned some of the major stock brokerages told their investors the stocks to purchase for the day knowing those stocks would go up based on the volume; the broker then bought the stock and made a quick profit.
On the other hand, I have a TD Ameritrade account with salaried staff who genuinely want to help so this is definitely not a condemnation of those who peddle stocks for a living.
BUT I LEARNED NO STOCK BROKER IS A TRUE EXPERT (read psychic) AT PREDICTING WHERE A STOCK WILL GO.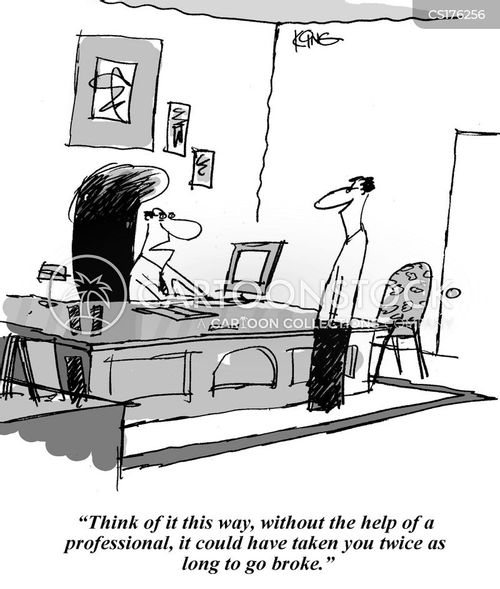 BUT, IN THE MIDDLE OF THE MARKET CHAOS I DISCOVERED SOMETHING THAT HAS EARNED ME AN AVERAGE 58.7% PROFIT INCLUDING ONE STOCK I JUST SOLD FOR A 70%+ PROFIT.
Since I am not a stock expert, don't spend time analyzing charts, and am no smarter than you, you might wonder how I manage this.
I BUY LOW AND SELL HIGH!
BUT I DO SO IN A PREDETERMINED MANNER AND THAT HAS TAKEN THE GUESSWORK OUT OF IT.
Until now, other than in conversations with my son, I haven't told anyone and certainly haven't released specifics.
I'll explain here and maybe you can enjoy the same profits.
By the way, the stock I sold for 70% profit was CRY, a company called Cryolife that deals primarily in tools and products used in surgery. I read about them earlier this year, thought they were a good bet and bought them for $10.56 per share. I sold CRY for $17.91 a share. My holding period was about 4 months. (The stock is at $16.30 as I write this so it has held fairly steady.)
How did I come up with the bright idea to sell them at $17.91? Ah, herein lies the 'secret' if I have such a thing.
What I do do is read a lot, look at industries I think will do well and then see if I can find information to support my purchases. (Therefore, I urge you to do your own research.) I look at the financial pages to see who is innovating, who has something new, maybe a game changer.
ONCE I PURCHASE A STOCK I IMMEDIATELY SET A SELL PRICE AND SELL WHEN IT REACHES THAT PRICE, REGARDLESS OF WHETHER OR NOT I THINK IT WILL GO HIGHER.
There is an old Wall Street Axiom that says: "Bulls make money, bears make money, but only pigs get slaughtered."
Good advice, but not easy to learn or stick to when the stock market goes up and down so dramatically.
To show you how unscientific I am I recently read that Warren Buffet bought $400,000,000 worth of shares for an oil related firm called Kinder Morgan, Inc, KMI, for around $17 a share. I went to my TD Ameritrade account, clicked on KMI, saw they have averaged about $35 a share, even up to $40, for the past three years and only at the start of this year, when oilfield stocks collapsed, did they go down to $17. I assume (I know, I know, dangerous to assume anything) Buffet did his research much better than I ever could, so I bought at $17.50 a share and, as of this writing, KMI is at $21.35, an increase of nearly 21.95% in just a couple of months. I set a sale price of $40 and will sell at $40 if and when it gets there. In the meantime, KMI does pay dividends so a little extra comes my way ….
If I sell KMI I have set my buyback price at $17 to start all over.
Early in 2016 the stock market, but especially oil related stocks, collapsed. Included in this collapse were two well known companies, Devon Oil and Chesapeake Oil. Like most people I was pretty sure oil would come back up and that these companies would ride out the storm. I bought Chesapeake at $3.79 and Devon at $22.22.  Chesapeake had been as high as $30 in the past 3 years and Devon $80! Even if the price of oil came back a little it would be hard to lose. As of today, CHK is at $5.84, a gain of more than 41%, and DVN is at $40.88, a gain of 84%%. Not too bad. I set my sale price at $10 for CHK and $46 for DVN. I will sell them when they reach that price.
And, once sold, I will buy CHK back at $4 and DVN back at $25. But I will be using profits which means I will buy back more than twice as many as I sold, a great way to increase my account value!
All of this is based on my belief in individual companies, their ability to weather financial storms, and the fact the stock market will go down dramatically at some point, and back up, too.
BUT THE REAL SECRET IS I WILL BUY BACK MANY MORE SHARES THAN I SOLD BECAUSE MY PROFITS WILL ALLOW IT.
It's not just oil; I bought shares in Qualcomm, QCOM, the San Diego based company that makes software for all the cellphones in the world. Their stock seems to go up and down a little based on the most recent innovation, and they recently faced a lawsuit from Apple, but they will always be a good business. I paid $48 a share and they are now at $57.18, a gain of about 10.98% in just four months. My goal is to sell them when they reach $75, which is lower than their 3 year high of $80. One note here: Qualcom will remain a little low while the legal stuff is worked out but they are an innovator and well-established so expect a significant increase sometime in the next 12 months.
THERE IS NO TIME LIMIT ON MY PURCHASES OR SALES; IT IS ALL DRIVEN BY DOLLARS.
SO HOW DO I DECIDE WHICH STOCKS TO PURCHASE?
I read a lot and look for stories about companies that seem poised to do well. And following the advice of an author whose name I can't remember, I look for the big companies with a track record and real earnings. So I currently have General Electric Company, Target (a real sleeper because Amazon caused all retailers to dive but they seem to have weathered the storm), and American Airlines (currently down a little but just worked out a deal for China expansion and has youngest jets in fleet. Plus, I fly them a lot so might as well make some money with them. Expect their stock to jump when summer travel comes.)
I LOOK AT THREE YEAR CHARTS FOR GUIDANCE.
Wait a minute, I though you said you don't study charts?
I don't, study them, that is.
What I do is click on the symbol of the stock in my TD Ameritrade back office and it shows the chart for a variety of periods. I take the 3 year, which is the longest it shows, look at the highest price the stock reached, and the lowest. I could be wrong, but three years is time to see what something will do for most stocks. Usually, the stocks ups and downs over three years produced several 'bottoms', or lowest prices it never goes below; I try to buy as close to that as I can.
My methodology doesn't fit everyone but I understand it and it lets me sleep at night. I can look at stocks on my computer or on my phone for a few minutes each day, see my TD Ameritrade account that tells everything by clicking on the trading symbol, and spend the remaining 99% of my time doing something besides worrying about stocks.
My time is not spent listening to brokers espouse their wisdom, analyzing charts, trying to figure out candles or other insider tools, and at no time do I kick myself in the rear for my purchase. I used to, often! In fact, I stayed out of the stock market for many years due to my frustration with brokers and the inability to have confidence in anything they tell me.
There are faster ways to make money – and lose it! – but, after so much frustration this works for me, my account has nearly doubled in cash value since I got serious about it, and because I am not operating according to time limits there is no stress.
So, basically, this is my method:
Take a stock you think you might like.
Look at the three year average, the high and the low.
Buy a stock you like at a certain price. (I often look for a recent upswing and buy on the upswing)
Hold the stock until it reaches a certain price.
Sell the stock for a profit.
Buy the stock back when it reaches a certain price, but buy more shares than before using profit.
Spend your days having fun.
At the moment I am in oil, health care, technology and even a couple of Government REITs (More about them in a future email.).
I won't tell you my system is perfect but, for someone who is not technically oriented, who does not want to spend hours or $1000's subscribing to and reading technical journals and is not interested in spending $30,000 or more learning some guru's system, this works pretty well.
Oh, and by the way, something I have seen in recent weeks and has served me well: the market seems to be down every Monday and back up strongly on Tuesday. This has a lot to do with the incredible negativity of weekend news sources, I believe, so I mainly look to buy on Mondays … based on the stock of course.
As time goes I'll email my subscribers as I accumulate and sell more stocks and let you know where my PATH TO PROFIT takes me … So be sure you are subscribed and happy investing ….