by Larry Oxenham, Publisher and Speaker
Our readers know I have a 'part time' career speaking to groups throughout the U.S. and sometimes in other countries. We don't write about it much but an interested reader recently told us he has a desire to become a public speaker and asked if we would shed light on how we managed to become one.
IT WASN'T EASY. IT WASN'T SMOOTH. AND IT WASN'T PRETTY!
But I managed and, for more than 30 years, have enjoyed a very nice income and  3 million airline miles speaking to audiences worldwide.
We hope you find this entertaining and perhaps inspirational and instructive even if you, like much of the world, have a fear of speaking in public.
There is a mystique about public speaking; even a sense of wonder.
In survey after survey a fear of public speaking is only surpassed by a fear of flying (We have always maintained nobody is actually afraid of flying but  a lot of people are concerned about the way they might land!). As a pilot I subscribe to the theory that the most dangerous part of flying is driving to the airport … but that's for another email …
Speaking interested me from the very first time I saw a truly professional speaker when I was in my mid 20's. I was at a real estate meeting  when the owner of the company gave a 20 minute absolutely captivating, mesmerizing speech. He was fairly soft spoken but his words were so well stated I never forgot him, although I have long since forgotten what he talked about.
A few years later, I was in my early 30's working for a new real estate franchise that was offering classes and looking for volunteer teachers. The pay was $50 for a 3 hour session and I had a chance to teach two classes a week. I immediately volunteered and spent a couple of nights a week bumbling and stumbling in front of about 30 students per class.
But I also created a time management product that the franchise thought might interest member companies, so they scheduled me to speak for an hour at their first convention.
This was the start of a time of pure panic!
I had a good product but did not know how to design a message to get results. When it was finally my time to speak a microphone was attached to my lapel, I looked out at the 500 person audience and froze. Totally.
Luckily, I had written every word of my presentation so I spent the next hour, with my eyes on the floor, reading the words. I am convinced much of the audience was sleeping or otherwise doing something more exciting than listening to me. I honestly have no idea if they applauded out of courtesy, but I know I went to my room and remained there the rest of the day out of embarrassment.
But I continued teaching the small classes, slowly but surely overcame some of my fears, and also had a chance to listen to others who were good speakers.
And I learned something: the good speakers had a confidence that the audience reaction would be favorable no matter what, that their message was worthwhile, and the result would be an action the speakers wanted. I was truly mystified at how they knew that!
In fact, I was beginning to believe this was a skill they were born with. (As a side note, I do believe some people have a natural ability to speak, like some have a natural ability to sing or dance or excel at a certain sport, but most of us are not natural born speakers, and that definitely included me.)
All this time I was writing small articles and even the occasional magazine article – I always had confidence in my ability to write – and would sometimes get a call from someone who read an article inviting me to speak.
So my path to speaking was moving along but without a specific goal.
Importantly, I learned a couple of things:
I was not a natural born comedian like some so spouting a series of one liners for laughs was not my future.
I could deliver content pretty well, but without any real power or mastery over an audience. This was the missing link for me, and came about thanks to a chance ad in a major newspaper in 1987.
I read an ad in the Los Angeles Times looking for speakers. I can't recall the exact wording of the ad but it was long with lots of detail but no mention of the company name.
I crafted a resume – lots of fiction – and mailed it.
Six months later I got a call and was invited to an audition in Newport Beach. The only details given were a date, a hotel reservation, and a note that specifics would come when I got there.
When I arrived I was given a video, told to prepare a short presentation for the following morning. I studied the video over and over, made lots of notes, and prepared as best I could.
Most importantly, I decided to present what I saw and not try to change it or spice it up; I simply wasn't smart enough to make any changes.
The following morning I was taken to a room to do a video recording and left alone to deliver my presentation. I had no idea what they were looking for and stood like a stick looking at a camera. I delivered the presentation to a camera – no audience – was thanked and was told I would hear from them, maybe.
One important note here: As I learned over the years the most difficult thing you will ever do is make a presentation to an empty room. There is no energy, no reaction to your words, nothing.
Once again I had no idea when, or if, I would ever hear back from them.
MORE IMPORTANTLY, THE ONLY THING I KNEW FROM THE TEXT I HAD BEEN GIVEN WAS THIS WAS A COMPANY THAT WORKED WITH BUSINESSES. I HAD NO IDEA WHAT THE POINT OF THE WORDS WAS.
But this also provided a long term turning point for me, an accidental idea that propelled me to 1000's of paid seminars over the years; e.g., I did not try to interpret what they wanted or change the words in any way. I used a literal translation and let their words steer my words.
It worked!
A few weeks later I received a call telling me I had been selected to enter their training process and I would be flown to Florida for two weeks of training. They also told me their seminars were delivered in one and two day formats and I would receive more details at the training. And I was told going to the training was no guarantee I would be 'hired'; the instructor would make that determination.
Before going to Florida I was asked to attend a local seminar and 'take notes'. At the seminar I learned the company was Geneva Corporation, an Irvine based mid-marked acquisition company representing businesses through the country. I was given a booklet with copies of the slides and spent the day taking detailed notes. Once again I determined I should just mimic what they were saying. Interestingly, the speaker was not particularly dynamic but I could tell from looking at the attendees – roughly 15 company owners – that the message had an impact.
I arrived in Florida the following week and was housed in a beautiful condo on a golf course in Dunedin, a town I only knew of because it houses some major league teams for Spring training.
The room was equipped with a folder giving me thorough instructions for the week and a note saying I should be prepared the following morning to do a short presentation on a slide included in my packet.
The next morning I was asked to present the first slide, read it as I had written it, and the instructor told me I had done well. He also told me I should deliver the seminar exactly as prepared, not try to change it other than to add some articles from publications he made available, and that I wouldn't really know the seminar intellectually for  a year.
In other words, the seminar script was so powerful it would be effective in spite of me.
He told me he was not interested in how smart or how clever I was, that the message was the 'star' and I would do well if I stuck with it.
AT THE END OF THE TRAINING I HAD LEARNED THE MOST SOPHISTICATED SEMINAR I WOULD EVER LEARN, ONE THAT AS THE YEARS WENT BY, WOULD FORM THE FOUNDATION FOR EVERY OTHER SEMINAR.
Four days later I did my first presentation in Salt Lake City to 15 company owners. Once again, I followed the script, the results were good, but I had no idea what made it all work.
In coming months I delivered seminars in prime locations through the US, loved what I was doing, did not actually understand it, but knew it was something special. Just about the time I was feeling comfortable the company was sold to an East Coast bank and the seminars stopped.
This was also a time I learned several important lessons:
As the owner of the company said, "If the value is perceived the price is irrelevant." If you had told me going in I could get someone to attend a one day seminar and pay me $30,000 I would not have believed you. But this was the power of the seminar they had developed; the price was truly irrelevant.
I gained confidence that I could learn to present someone else's message effectively, which meant I could work even I didn't market myself as the star.
In the next few years a couple of other companies tried to emulate what Geneva did so I had a chance to adapt the seminar for them, a great experience and an increased understanding of how a powerful, results oriented seminar, works. But those companies did not have the system in place to support their seminars and soon discontinued them.
A few years later I was staying in a hotel in which one of those companies that offers 'free' real estate seminars was hosting an event. I wandered down to the room, saw about 500 people listening to a guy I thought was arrogant and condescending. One of the support staff – who turned out to be an owner – saw me standing and asked if I was interested in learning what they were doing. I told him I knew a lot about real estate and would be interested in doing their seminar.
And this is where good luck came my way: it turned out they despised the speaker because not only was he arrogant on stage, he treated everyone with disdain. They were so anxious to get someone else they offered me a chance to do their previews … and that began the phase of my 'speaking career' that continues today.
Those seminar usually ran consecutive days in cities surrounding a large metropolitan area, such as Denver, Boulder, Colorado Springs, and Ft. Collins. They ran about 90 minutes in length and my challenge was to take a room full of 'mystery meat' (people came from newspaper and sometimes radio ads, but were not pre-screened) and convince them to spend $3,000 to purchase our instructional material. Our course and followup was excellent so the audience received great value.
This type of sale was much more direct than what I learned in the full day/multi day seminars and rounded out my education in results-oriented speaking.
In this shorter format I had to pack the same power as a full length seminar into an hour and a half.
The 'rest of the story' as they say, is what happens in so many industries; I developed a reputation for being easy to work with, always showing up on time, and producing results. And I learned very few of the public seminar speakers – the ones that speak at the get-rich-quick seminars hosted around the country every year – are easy to work with; most are prima donnas who are challenging for everyone.
Through the first company I met a man doing a specialized real estate program and having great success. He needed another speaker and invited me to speak for his company. Coincidentally, the first company was running out of steam – the owners didn't like the travel – so I jumped in.
And through this second company I met the people I speak with today, more than 20 years later. I speak to trade and professional groups on an invitation basis only; we do not do public seminars.  (You can learn more at – www.americansocietyap.com)
Some useful thoughts from all this experience:
I make less money than the speakers who speak at those public rah-rah events

. But, when I was doing the public events I learned the companies usually lived on today's sales only, so late or uncashable payments were common. And I can tell you traveling across country, spending several days on the road, running up expenses for flights, hotels, cars and meals, and then having a check returned is very frustrating.

I have been with the current company for 15 years

(but with the owner several years prior in another venture) because they are easy to work with, unfailingly honest, payments are deposited to my account on time, flights and hotels are paid in advance, and the seminars are challenging and fun. Additionally, I schedule my own travel and hotels so I can choose the ones I like best and/or receive points from my favorite hotels (Hilton and Marriott tend to be the best business hotels so I frequent them).

Seminars have allowed me to travel

from Hong Kong to Hungary (and many other European cities), Alaska to Mexico, some of the Caribbean Islands, and all 50 states. And the frequent flier miles – nearly 3,000,000 and counting – have provided endless travel experiences for my family.

There is no age limit.

This is not something that forces you to retire at a certain age or depends on your physical appearance (although being presentable does help).

You have to be good

! This may sound a little conceited but it is not meant to be; e.g., each presentation is a new audience with new expectations, if you are are not up to it the results will show and you will soon be out of 'work'. Even though I know the seminar inside out I review it on my flights, review just before the seminar and remind myself the information is the star, not me.
NOW WHAT ABOUT YOU? YOU WANT TO DO SEMINARS, HOW DO YOU GET STARTED?
You have a book, are a star personality and hire an agency to represent you

. This can result in highly paid events where you are a featured speaker, get paid in advance, and enjoy star status. This was something I was never interested in because I never wanted to be an 'on demand' personality. I am happiest being there for my presentation and then drifting into the background. But, if this fits you, you have to be a seasoned speaker able to command an audience.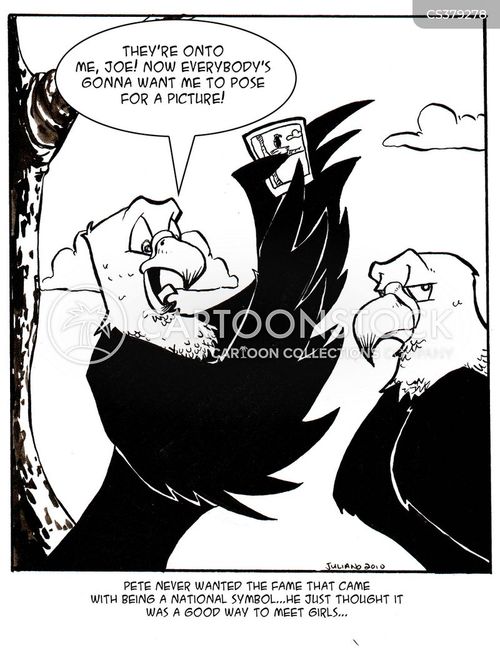 2. You want to become proficient and have something you are interested in. One thing I've learned over the years is there are speakers in demand for everything from making cakes to building complex mechanical systems to product training to financial matters. If you have something you have a passion for create an outline for about a 20 minute speech. Then contact your local Chamber of Commerce, Lions, Kiwanis, Rotary and other service clubs; all have a program chairman who is responsible for booking speakers for their weekly meetings. If you are available you will get work. You will not be paid but it is great training.
3. Join Toastmasters or another speakers club. This is where you learn how to do presentations. Helps get over stage fright!
4. Write for magazines: This takes time – actual publishing dates can be as far as one year out – but is great training in terms of writing for a specific word count and making sure your message is focused. Local newspapers can also be good. Also consider subscribing to Writers Digest, the publication dedicated to aspiring writers: this magazines offers great resources and great ideas.
5. Do you want to live on the road? This is a bigger question than you might think. When I was married with kids limited travel was all I would consider. After all, I wanted to see the Little League games and participate in school events. Today my kids are grown and gone, I am not married, and have the freedom to travel as I wish, including trips of a week or more. But, when I'm home I can devote 100% of my time to my grandkids and family. And, as a side benefit, the grandkids are always curious about the travel, I have taken all of them on trips, and they now have a desire to travel as they grow older; it's all good. But living on the road can mean late and sometimes cancelled flights, a real challenge trying to eat well, and sometimes flipping time zones and losing sleep; I have done seminars on an hour or two of sleep.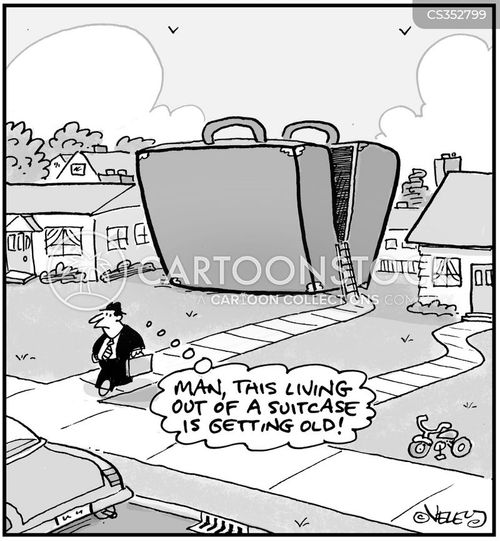 The speaking I do today is very specialized. If you went to the website, www.americansocietyap.com, you noted there are only a few of us doing this – one recently retired due to health reasons – and it is very specialized.
The important thing here is I wanted to speak and gradually found a way to do it. I'm not smart enough to tell you how to go from dream to reality in a single day but I can tell you the satisfaction you get from crafting and delivering a great message stays with you long after you return to the airport for your flight to the next location.
There is always demand for great speakers but, if I was asked the best way to go about becoming a great speaker, I would say take something you have a passion for, create a short presentation for your local service clubs and then write about it. Write articles and, if you have the discipline, a book. Published writing gets noticed and will bring offers to speak.
It all takes time but once you get it right you have 'forever employment'.
And one last thing: if you really want to be successful set your ego aside and always remember your message is to be the star … and maybe it will make a star of you. On the other hand, if you have a magical, magnetic presence that makes people stand in line to meet you, you can be the star.
So there you have it, probably a better guide on how not to be a speaker than to be one, but it is the path I followed and the only one I know.
And it worked!